While waiting for the engine teardown, I rented a Honda PCX 150 in the meantime as I needed some form of mobility around town. I found a bike rental shop not too far away from my hotel, and now I'm mobile again!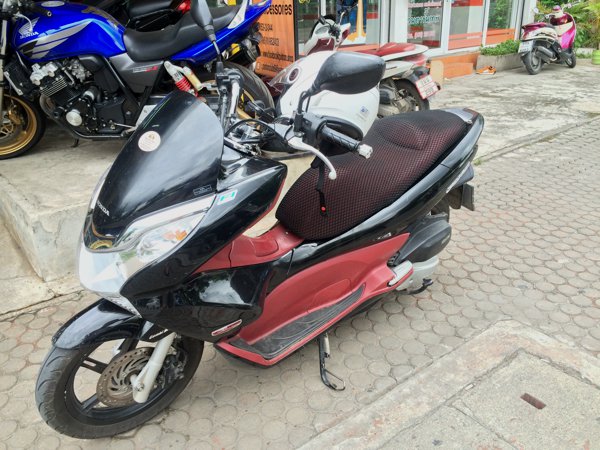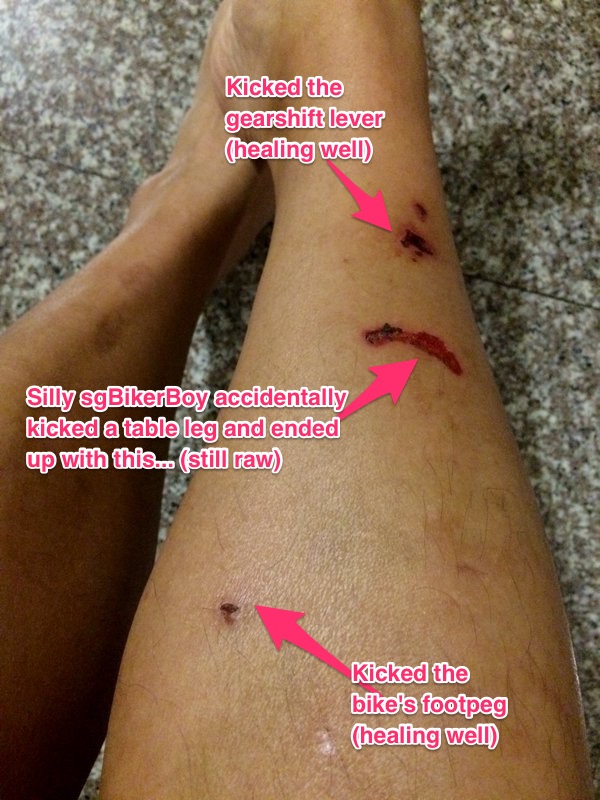 And so I spent the day wandering aimlessly around town, exploring the nooks and crannies of the old and newer Chiang Mai. After what's happened so far, I decided to treat myself to a nice dinner. Strangely, the Trip Advisor iPhone app wasn't working too well, so I fired up Google instead. Google Map -> Search -> Restaurants around me. Dash at Soi Ratvithi 2 came up and had pretty decent reviews (4.7 stars with 119 reviews). So I mounted the iPhone on the PCX and scooted towards Dash.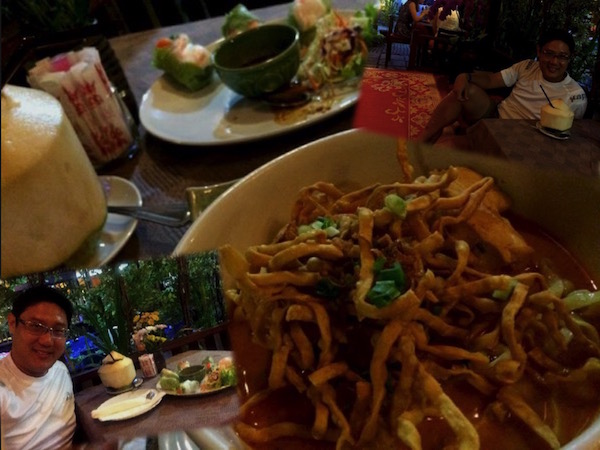 The next morning, I called up Nat. And so, as luck would have it, it was the camshaft bearing that failed catastrophically. Yup – that's the top part of the engine, and not the bottom. The Pulsar 200NS uses a SOHC design, while the KTM Duke 200 is a DOHC. So no compatible parts here. Which also means I cannot rely on getting parts from Bangkok's KTM dealer, and will have to ship parts from Singapore. Aww…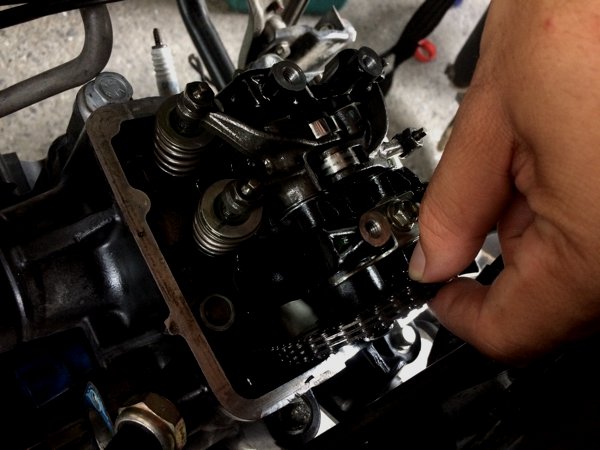 I waited for news from Nat as he and his guys tore the engine down further to inspect the valves and the piston. We were hoping that they weren't (too) affected by the failed bearing. After which, we could then make a list of parts to order from Universal Motors – the sole distributor of Bajaj and its parts in Singapore.
And news came…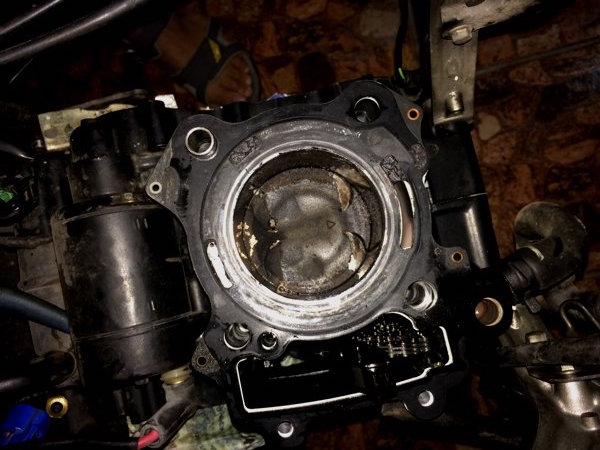 You know how some people come to Thailand for plastics surgery, and then some come here for a gender adjustment? Well, I seem to have come to Thailand for an engine overhaul. Piston, valves and the whole ging gang. =( All four valves were bent and the piston top was hit by the valves. So it's a major overhaul.
I sprung into action immediately. Went over to the Piston Shop, made a list of necessary parts, and called up Universal Motors in Singapore. The people at Universal Motors were really nice. I spoke and liaised with Chris, the manager at the Bajaj Service Centre. He patiently noted and looked up the list of items that I required as I spoke over the internet phone – with occasional disconnections. He got his guys to pack the stuff into a box and got it ready to ship, as I wired the payment over to him. I then called up FedEx to arrange for a pickup. Those guys at FedEx are amazing! As Singapore and Chiang Mai are major cities, they told me that they should be able to deliver it within 1 working day! By 5pm the next day! Really?! Wow-wee! The perks of globalisation. But of course, that doesn't include any potential delay by the customs here. But we'll see… we'll see.
I'm keeping my fingers crossed for now… If all things go well, I should have the Pulsar 200NS up and running by the weekend!