For those who are thinking of painting your exhaust with high temp paint, you might want to NOT consider this…. Bought a cheap can of high temp paint. Looked good for awhile, then started turning WHITE??!?
Maybe because this was rated 1200F. I think Rustoleum has one that's rated 2000F. Might try that sometime.
Was wondering how Rustoleum's VHT paint on the exhaust will work out?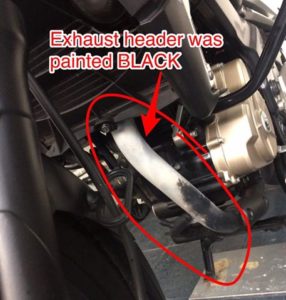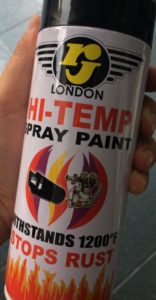 ---
Update 10Apr: Okay, so I got myself a can of Rustoleum. It's rated 2000F. Prepped my bike and prepared for the spray…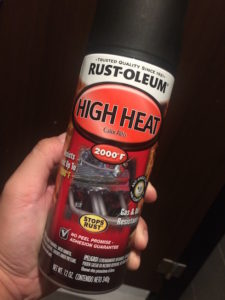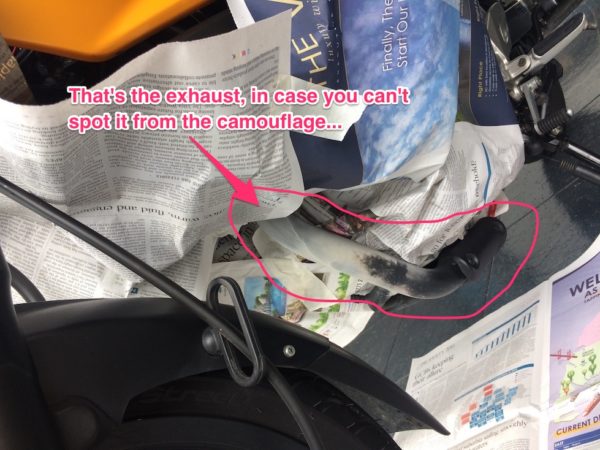 ---
Update 01May: After running about 2,000km after the Rustoleum was applied, the exhaust header still looked BLACK! Of course, dirt has started accumulating and it's looking "used" – more grey than dark black, but I'm happy it's not turning white like the previous product. So definitely THUMBS UP for Rustoleum!