My Sertao is 6.5yrs old and have seen almost 60,000km. I don't think the fork oil has ever been replaced. Not only the front suspension is beginning to feel like a pogo stick – bouncing around during brake dives, but my left fork has started developing a leak.
Yipes!
In fact, when it first started weeping, I didn't even realise it. So much that fork oil dripped down the fork and ended up on the brakes, causing the brakes to squeal and the calliper to bind slightly. Not cool!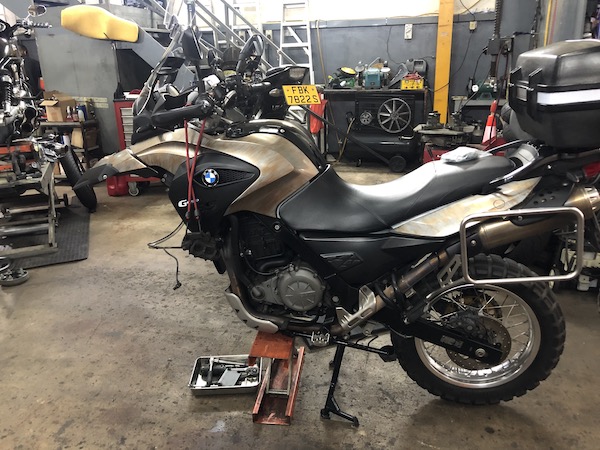 Brought the Sertao to get the fork seals, dust covers and fork oil replaced.
I've always loved the quality of service at Ram Racing – now known as Mezzo International. But they've moved – from Kaki Bukit to Bukit Batok. It's quite a bit further from my place and, quite frankly, rather inconvenient for me. But Andrew and his team there are amazing – they quite literally work on every bike as if it was their own. Very knowledgeable, meticulous in every sense, and taking extreme pride in the work they do. It's hard to find such great attitudes in bike workshops these days.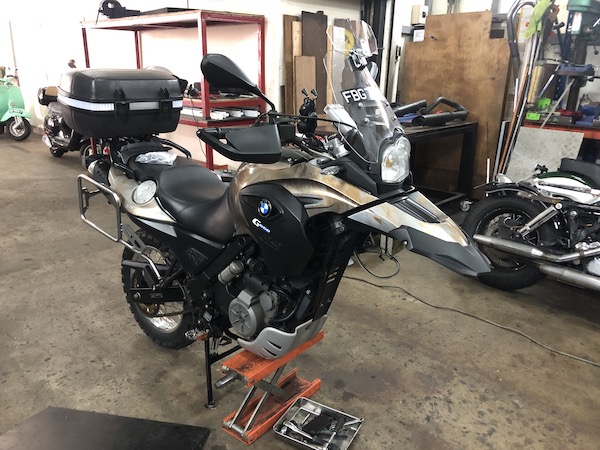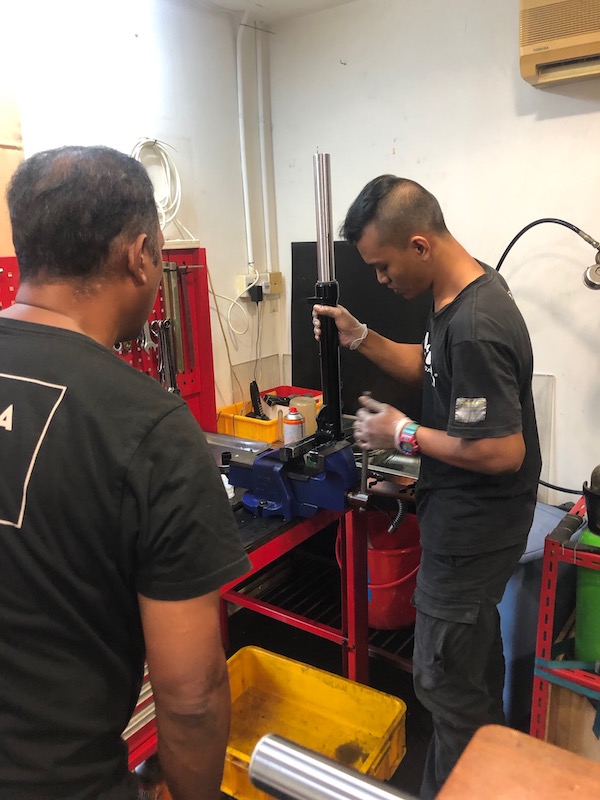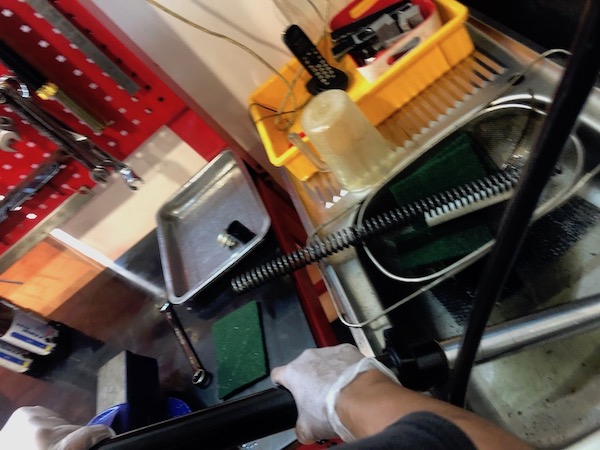 And 1hr later, my Sertao came out with new fork seals, dust covers, and new oil. The original BMW spec'ed the G650GS fork oil for 7.5wt. I was in favour of a slightly thicker oil for more damping, and Andrew recommended a 10wt oil.
And my, my, my! What a difference new (and thicker) oil it makes! The pogo-stick bouncy feeling is now completely gone, and the front suspension feels a whole lot better damped!
The Sertao now feels like a new ride all over again!
I'm happy!