Long weekend project…. Got a pair of these LED fog lights for my bike and a handlebar on-off light switch. Was figuring out where to put the light switch as my handlebar has no more space… So ended up installing the switch on the engine crash bar instead – just beside the LED fog light.
For those who may be technically interested, the LED fog has 3 modes – high, low, and flashing. Draws 850mA on high, about 250mA on low, and approximately 480mA on flashing mode. So my 5A fuse provision for this is definitely way more than enough.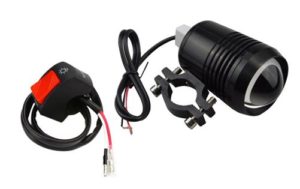 The fog lamp kit with switch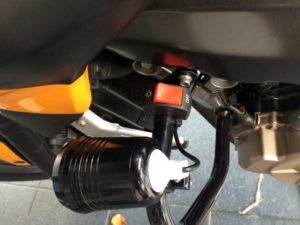 Location of installed switch – no place on handlebar to mount switch.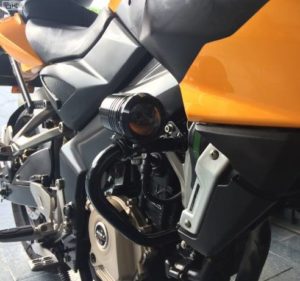 Looking good! =)