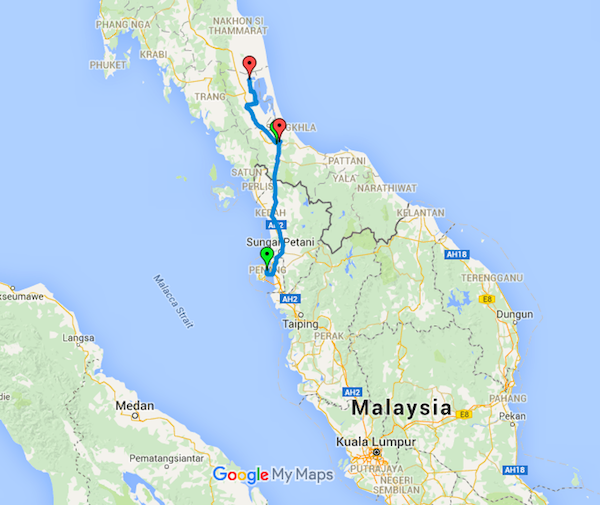 I made it to Thailand! Left Penang at 8am this morning and reached the Malaysia-Thailand border approximately around 10am. Border crossing was a lot easier than I expected. Easy, but definitely alot more disorganised than, say, the Singapore-Malaysia border. 
This is what I did –
Exited Malaysia and got my passport stamped.
Entered Thailand – riding pass the passport control. (Really!)
Parked bike where directed by immigration officer.
Walked back to the passport control area.
Go to "Customs Declaration Form for Car and Motorcycle" booth. The counter girl will ask for your log card and passport to key in the details and generate a printed form.
Go to "Customs Form" booth just beside (5) with the printed form. Hand over the form and your passport and log card (again). They will process it and then hand you the temporary import papers for the bike.
Go to immigration office to obtain an Arrival / Departure form. Fill it up.
Walk back to the immigration counter (which is different from (7) to get passport stamped.
Hooray! I'm now officially legal in Thailand.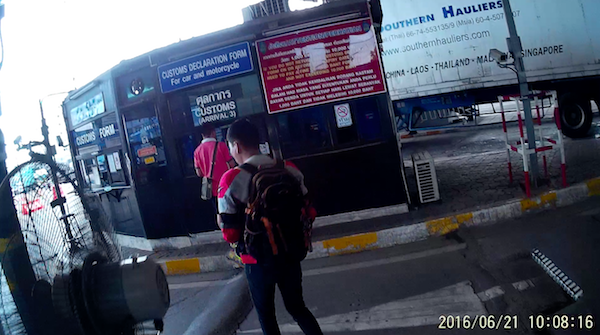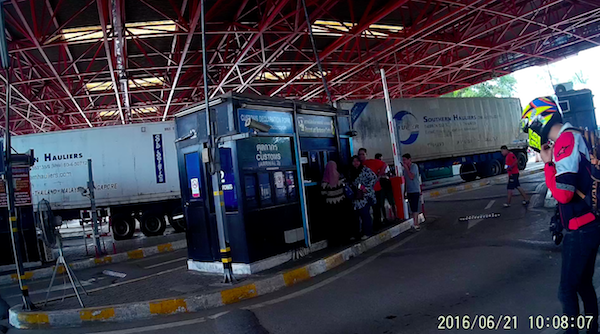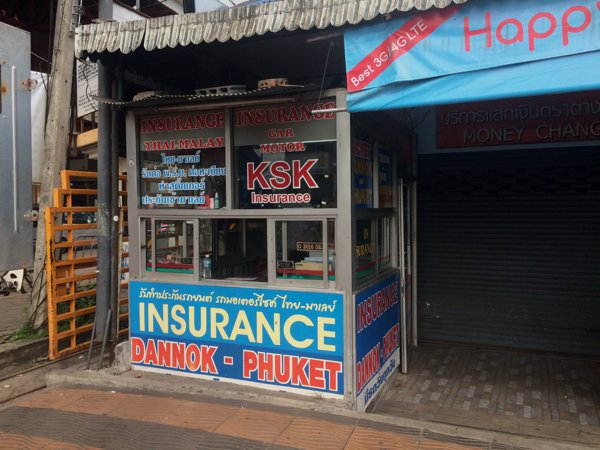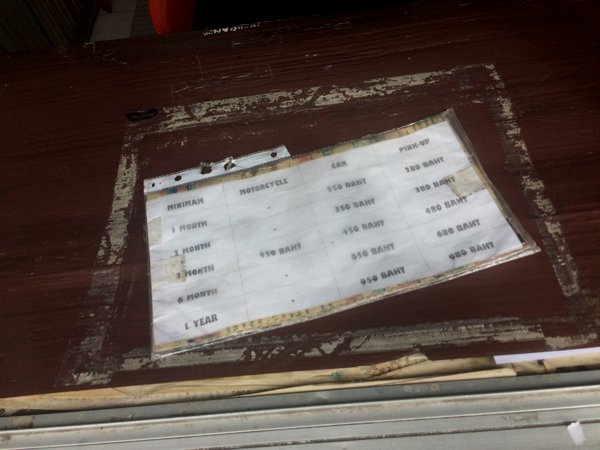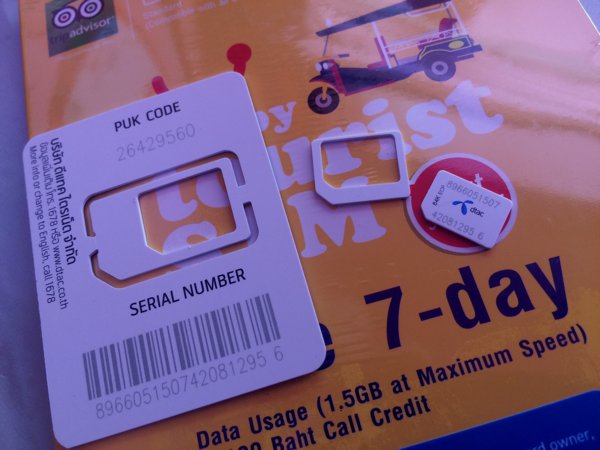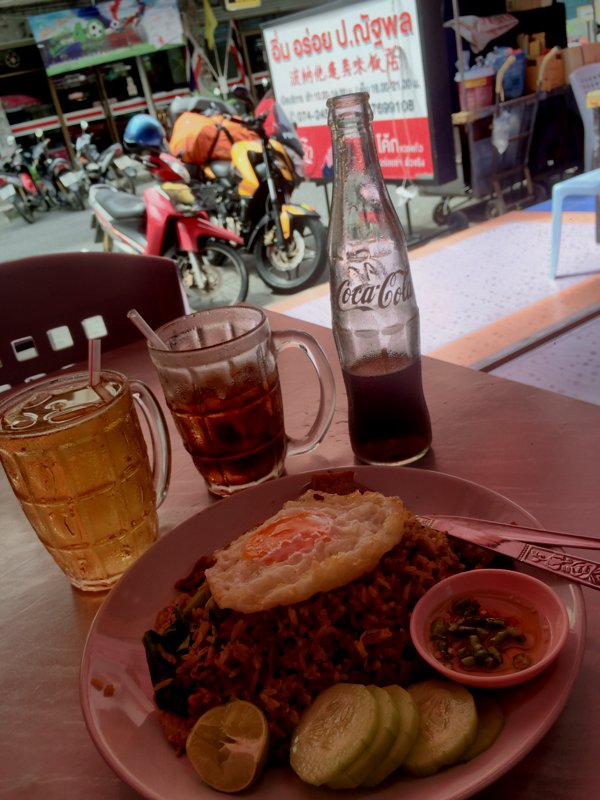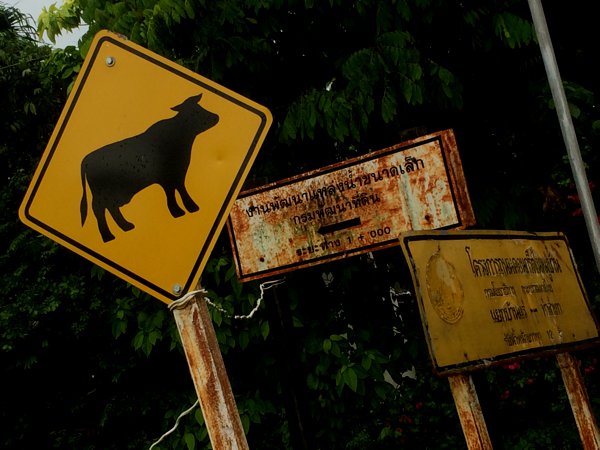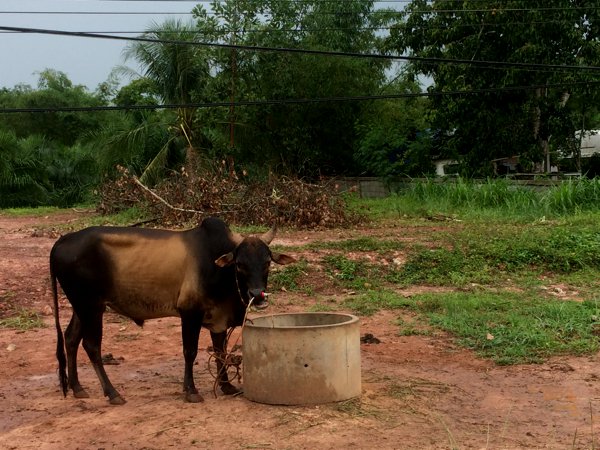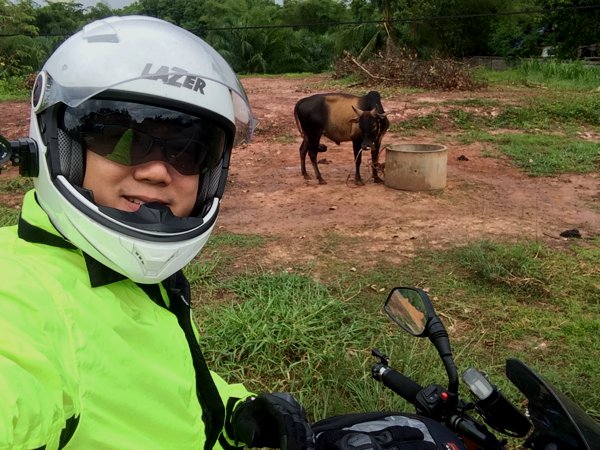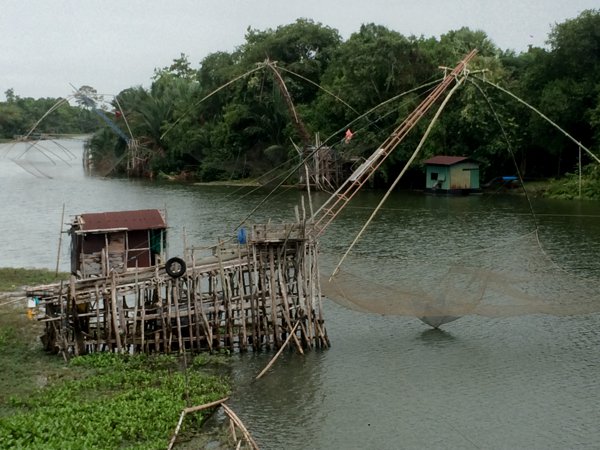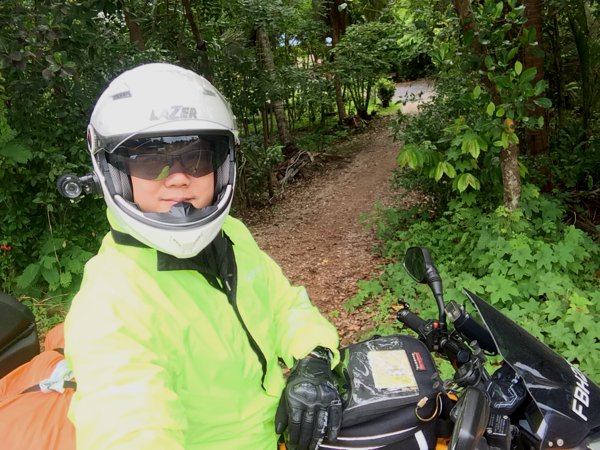 And since I had internet connection on my phone, I decided to book an accommodation in Phatthalung area. Found this sweet resort for THB600 a night.